Special 'Event!'
2020 Toe Touch Challenge!
What often starts as a funny idea often ends up as a project…because that's how Coach Andrea rolls! So when I jokingly said that all I wanted for Christmas was for all of my athletes to be able to touch their toes it started to sound like a program that I should create!
For those that signed up—I'm looking forward to seeing your progress.
For those that missed it—sign up for the newsletter for future programming options!
Monthly Coaches Collaborating for Charity Events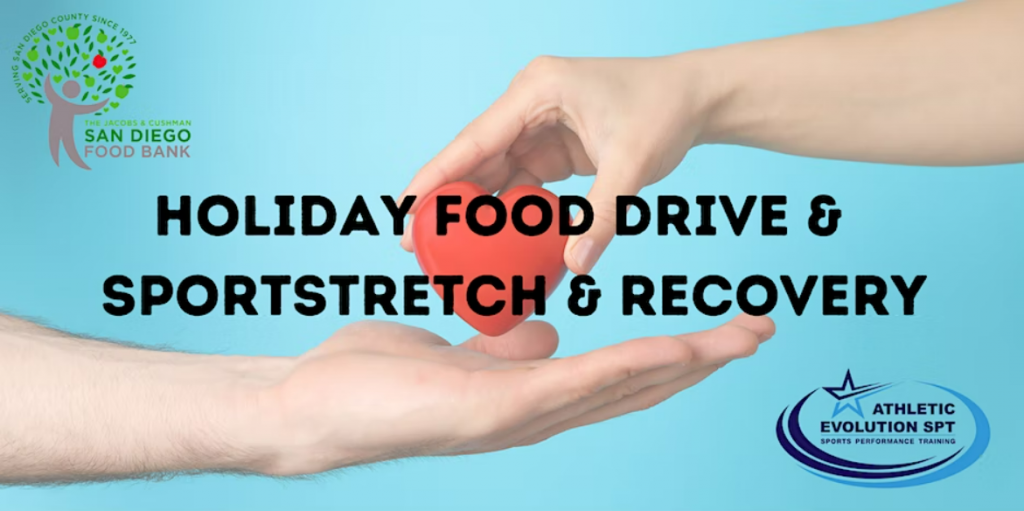 Stretching our bodies while giving the gift of food to local families!
Give back to yourself AND others with this awesome and relaxing mobility and stretch session! Join us Online over Zoom, or In Person at Coach Andrea's training facility to mobilize joints and muscles and feel fantastic while giving back!
We'll be collecting food items from now until the end of the event on November 18th. Not sure what to give? Can't make it to the event? We have an online drive too!
Join us for fun fitness and fundraising before you start feasting this Thanksgiving to support The Arbor Day Foundation.
Coach Andrea along with her Oregonian family and Friends would like to invite you for a festive virtual workout on Thursday, 11/26/20 from 8:30am-9:00am PST for a heart-pumping workout designed to motivate movement of the body and the benevolence! Get inspired to get generous!
All donations from this event will go towards the Arbor Day Foundation to fund our forests (#teamtrees). The 2020 wildfire season was especially destructive this year; let's help replant, regrow, and rebuild.
Workout and support an Amyotrophic Lateral Sclerosis (ALS) non-profit organization
Join Coach Andrea from Athletic Evolution SPT and Coach Meghan Decker from 10:00am-10:30am PST for a jam-packed workout filled with a mix of high-intensity and strength training exercises. All donations from this event will go towards a non-profit organization with a mission of finding treatments for ALS, a progressive nervous system disease that affects nerve cells in the brain and spinal cord, causing loss of muscle control.